CrispExcel Training & Consulting is accredited as a corporate trainer by:
NATIONAL INDUSTRIAL TRAINING AUTHORITY
Our NITA  Reference number is NITA/TRN/2073
We are approved to offer the below courses:
Budgeting & Personal Finance  * Performance Management
Data Analysis * Communication Skills
Financial Literacy * Presentation Skills
Supply Chain * Human Resource Analytics
INSTITUTE OF HUMAN RESOURCE MANAGEMENT
Our IHRM Reference number is C00453.
HR Professionals will be able to gain CPD points with our training.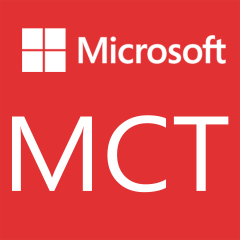 MICROSOFT CERTIFIED TRAINERS
Microsoft Certification ID: 16465486
Our professional trainers and learning consultants maintain up-to-date technical and instructional expertise on Microsoft technologies and have complied with all MCT requirements.
We can guide you to attaining Microsoft Certification.
To certify the transcripts use the below ID & Code
Transcript ID: 1343125.
Access Code: HireMe100.
Transcript Viewing Page: https://mcp.microsoft.com/Anonymous//Transcript/Validate